Serving Teams
Serving within the church
"As each has received a gift, use it to serve one another, as good stewards of God's varied grace:"
God made each one of us with unique talents, personalities and skill sets, and when we ask Jesus into our lives, we're given at least one spiritual gift. We get the most joy and make the biggest difference when we use our God-given talents, gifts and abilities to serve God through His church (Ephesians 4:14-16). The Lord doesn't call the equipped; He equips the called. God doesn't just want to work through you, He wants to work in you. Learn more about how you can start serving at Salem.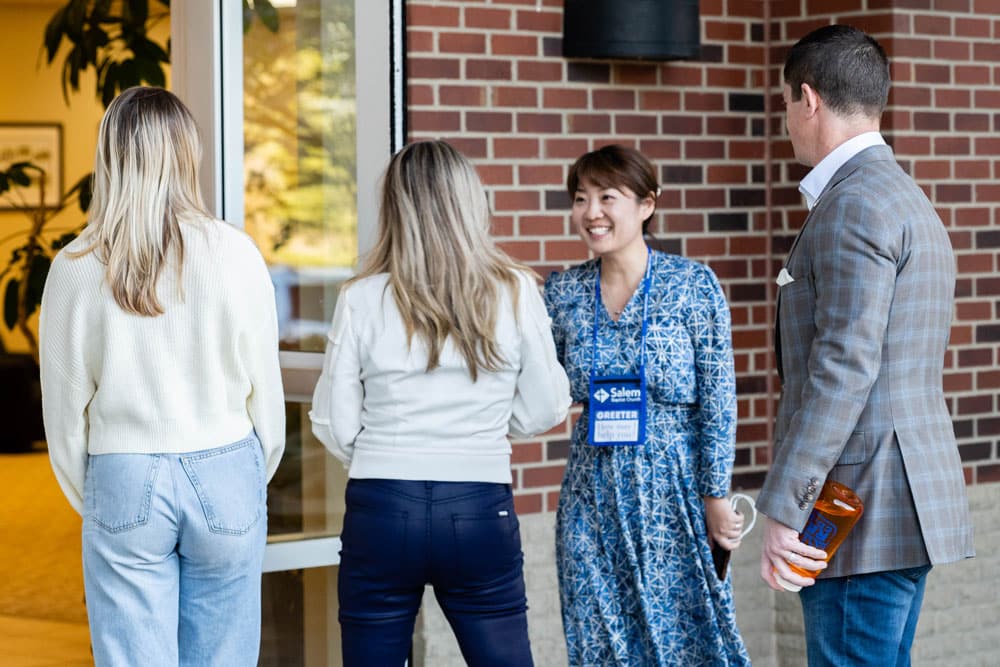 Welcome Team
Our welcome team works to ensure that everyone who walks in our doors feels welcome, in order that they might experience the grace of Jesus. The greeters are the frontlines of ministry at Salem Baptist Church. 
Welcome team members enjoy a flexible rotation and all ages are needed! All you need is a welcoming smile and a willingness to engage with guests and show others the love of Jesus.
Team members are needed before and after the 8:30 and 11AM services.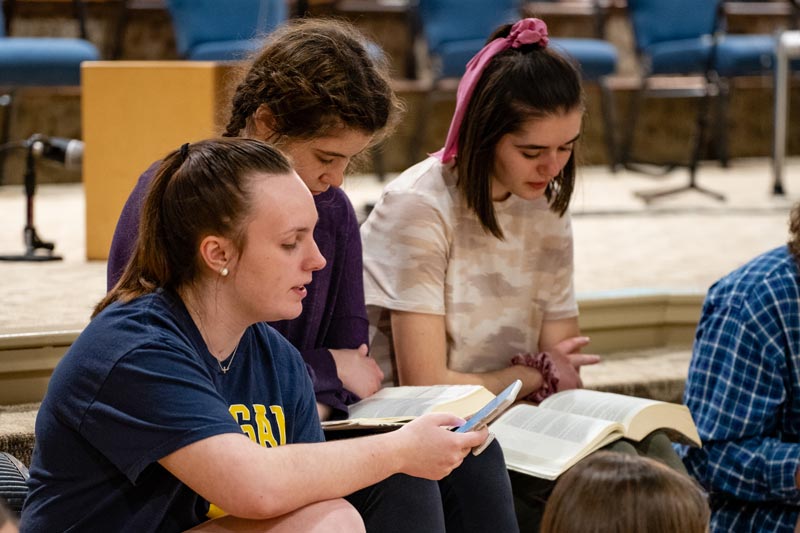 Student Ministry
The goal of Salem Student Ministry is to make student disciples of Christ who are fully devoted followers of Jesus by equipping them to depend on the grace of God daily, and declare the Gospel to the world around them. Generally there are three primary ways that leaders can be involved in Student Ministry:
Relational leaders model the gospel to students by spending time getting to know the students and building relationships with them. Relationships are the biggest platform we have and every student is different.
Logistical leaders are often the behind-the-scenes heroes of the ministry. They are selfless, willing and reliable people who do the tasks that keep the ministry going but often never gets the credit. They help gather and organize snacks for D-Now, haul a trailer of luggage to camp, decorate for events, etc.
Spiritual leaders A great example of a spiritual leader are our prayer warriors. Maybe you don't have the time or energy to spend a week at camp or to "keep up" with the students, but you can still have a huge impact on our ministry by praying for the students, the trips, and the leaders.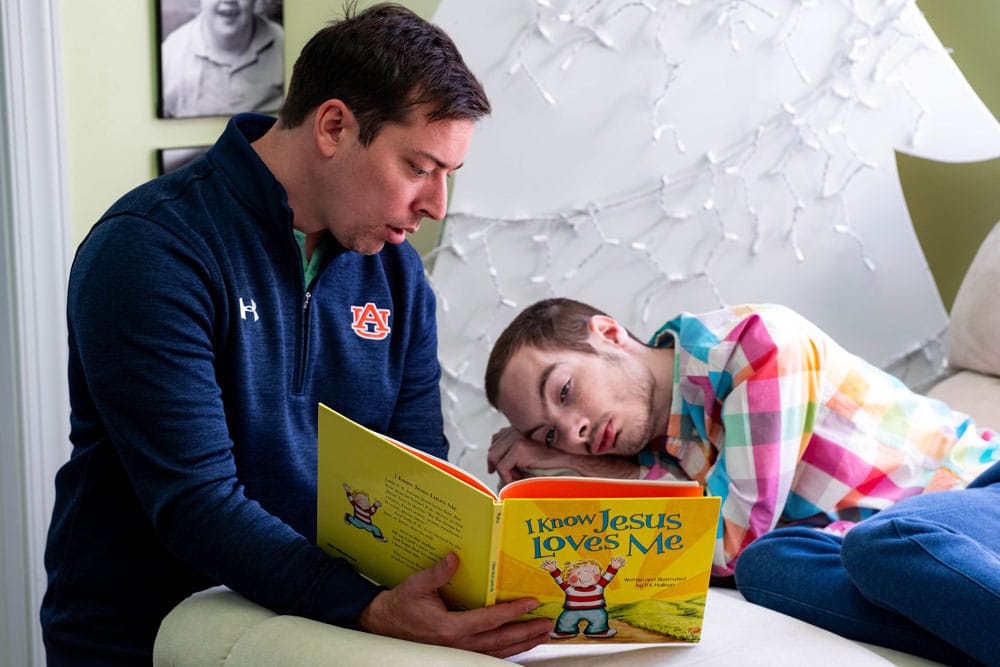 Precious Jewels Ministry
our Precious Jewels program where our children, teens and young adults with special needs and abilities are on Sunday mornings. We are looking for loving hearts to join us in hanging out, working with and enjoying time with our Precious Jewels while their parents are in service.
What would your time look like? You could be doing puzzles with a child, making a craft, reading a book, bouncing a ball, blowing bubbles or sometimes just hanging out if that's what your PJ feels like doing. We will provide all training and get you acclimated to the scene, no worries.
It's a beautiful way to spend time with the special gems and you will always come away knowing that you were in the right place, serving the Lord!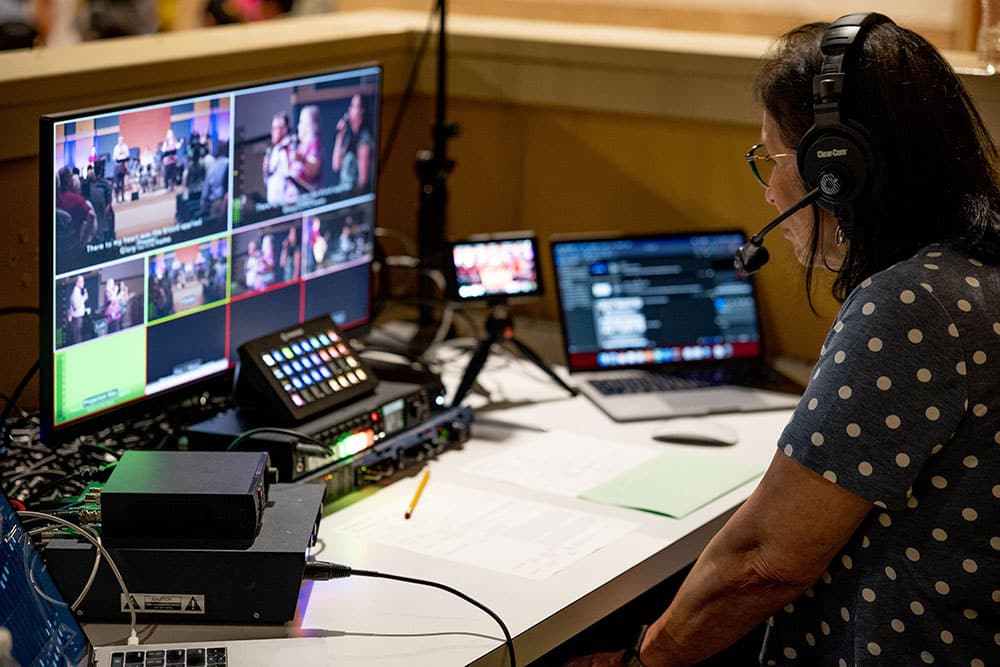 Media Team
The Media Team uses technology to reinforce Worship, tell the story of God's work at Salem, and spread the gospel far and wide. A variety of disciplines are represented, including Audio Mixing, Projection Display, Videography, Photography, Live Production and more.
Volunteers are needed to expand our Media Team, no prior experience is necessary and all volunteers will be trained in their area of interest.