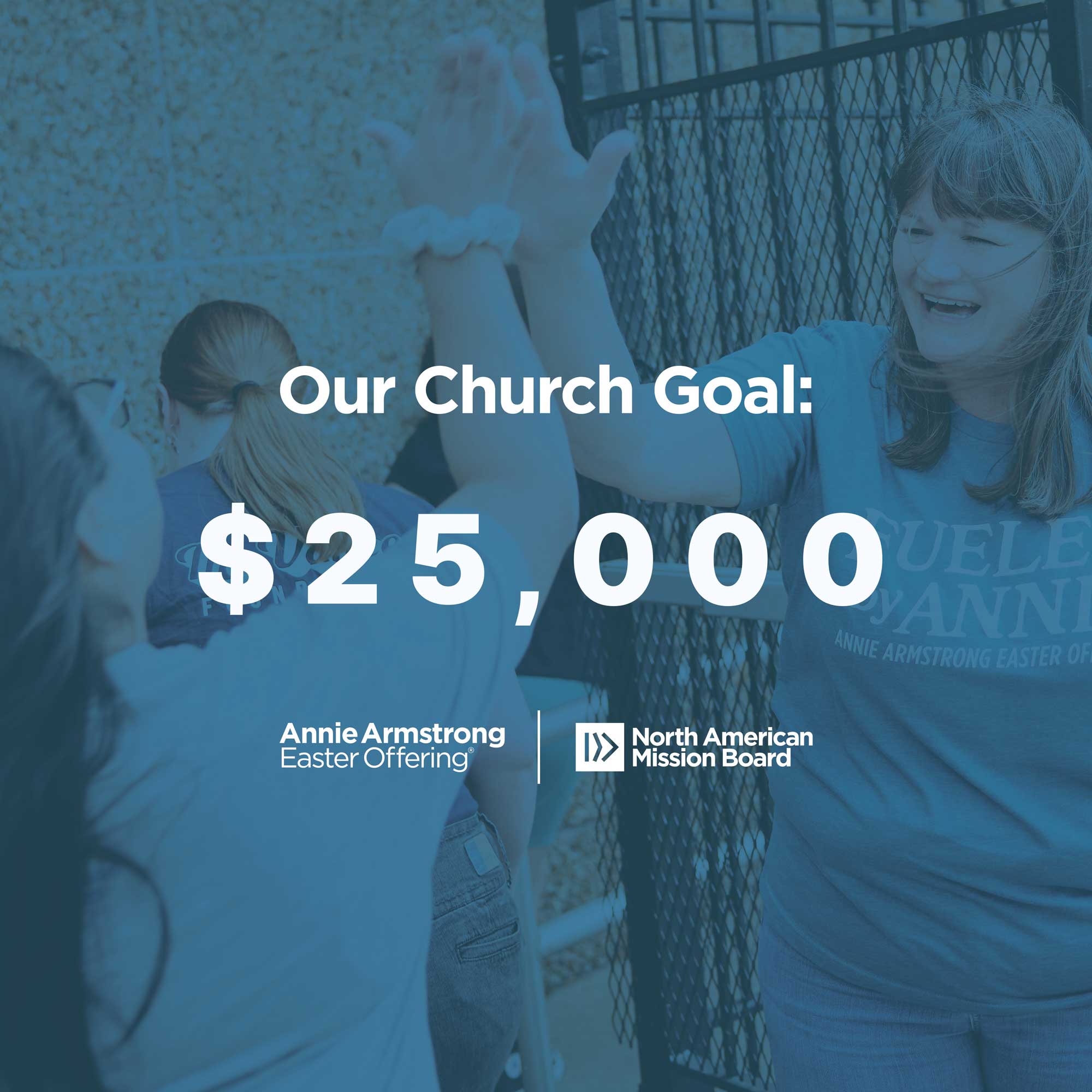 Reaching the Nations, Together.
The Annie Armstrong Easter Offering gives you an effective and simple way of supporting missionaries throughout North America. 100% of this offering goes to support more than 2,200 missionary families serving across the United States and Canada.
God has gifted us with a great spirit of generosity, let's use it help build His kingdom across North America!
To designate your gift to the Annie Armstrong Easter Offering, simply select "Annie Armstrong – Online" from the Fund drop-down box when making your donation.